Pneumatic Converter EN40 - EN40 Nireco - Nireco Vietnam
Mô tả:
TMP là đại lý hãng Nireco tại Việt Nam
Web Control Systems
Tension Control Systems
Electro-Pneumatic Converter EN40
Overview
When the air brake or air clutch is used to control tension, the tension controller output current signals are converted into pneumatic signals by the electro-pneumatic converter.
The EN40 electro-pneumatic converter uses the characteristics of moving coils and nozzle flappers to convert electrical input signals into air pressure signals.
The EN40 produces air pressure output signals that have excellent linearity and frequency characteristics. The built-in volume booster means that the EN40 can supply various pneumatic devices with the necessary air volume and pressure. Through remote control, the range of application of the EN40 to industrial pneumatic equipment can be widened.
Feature
Enables the remote operation of pneumatic equipment
Pneumatic equipment can be operated remotely because their control signals are sent as electrical signals.
Excellent linearity and frequency response
The air pressure is proportional to the electric current, enabling various kinds of industrial pneumatic devices to be operated.
Built-in volume booster
The EN40 has an internal volume booster that has excellent flow characteristics, enabling the direct control of ordinary industrial pneumatic devices.
Compact and can be fitted with a manifold
The EN40 is small and is designed to take up very little space. A manifold can be fitted.
Even if the source pressure changes, the output is hardly affected at all
In the standard model, if the source pressure changes by 0.1 MPa, the output air pressure variation will be within 3%. This variation is even less with the pilot stabilizer model.
A high-quality plastic resin is used for the case and construction
A plastic resin with excellent strength and environmental durability (resistant to chemicals and weather) is used.
Specifications
MODEL
EN40-1A-V
EN40-1B-V
EN40-2B-V
EN40-5B-V
EN40-6C-V
EN40-1AS-V
EN40-1BS-V
EN40-2BS-V
EN40-5BS-V
EN40-6CS-V
Input current
mA DC
4 to 20
4 to 20
10 to 50
0 to 16
0 to 20
4 to 20
4 to 20
10 to 50
0 to 16
0 to 20
Output pressure †
MPa
0 to 0.4
0 to 0.6
0 to 0.6
0 to 0.6
0 to 0.5
0 to 0.4
0 to 0.6
0 to 0.6
0 to 0.6
0 to 0.5
Supply air pressure
MPa
0.5
0.7
0.7
0.7
0.6
0.5
0.7
0.7
0.7
0.6
Air consumption *
Nℓ/min
9
12
12
12
10.5
9
12
12
12
10.5
Max. flow rate
Nℓ/min
1000
1400
1400
1400
1200
1000
1400
1400
1400
1200
Hysteresis
MPa
0.005
(1.25%)
0.007
(1.2%)
0.007
(1.2%)
0.007
(1.2%)
0.006
(1.2%)
0.005
(1.25%)
0.007
(1.2%)
0.007
(1.2%)
0.007
(1.2%)
0.006
(1.2%)
Frequency response
-3dB/10Hz, -45゚/5Hz
-3dB/10Hz、-45°/5Hz
Linearity : ±1%
Load resistance (input impedance) : 450Ωmax.
Material : High-density plastic foam(PBT)
Appearance : Black
Installation : Wall, floor or manifold mounting
Ambient temperature : 0 to +60
Mass : 2.5kg
Body, case and cover material: conductive plastic resin (PBT, VC210)
Approval number: No. C16096
Gas or steam explosion class and ignition group: II BT4
Appearance : Black
Installation : Wall, floor or manifold mounting
Ambient temperature : 0 to +60
Mass : 2.5kg
Pneumatic Converter EN40 - EN40 Nireco - Nireco Vietnam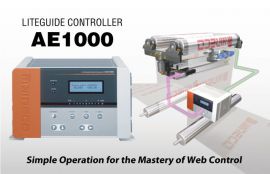 AE1000 Nireco - Bộ điều khiển chỉnh biên AE1000 Nireco
5

,

1
1

-

1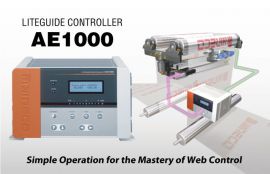 Lite guide controller AE1000 - Bộ điều khiển chỉnh biên AE1000
5

,

1
1

-

1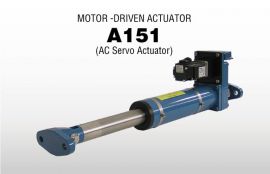 Motor Driven Actuator A151 - A151 Nireco - Nireco Vietnam
5

,

1
1

-

1

Danh mục hãng
Trực tuyến:

2

Hôm nay:

503

Tuần này:

2632

Tháng trước:

8083

Tất cả:

1502578